Our suppliers have shown us some love by giving us great new products to share with our subscribers and some discount codes for you; if you enjoy the products, let's show them some love back by using the links and discount codes below. Be safe and happy running!!
Our motto is "For Runners, By Runners". Get the monthly box of goodies, gear and apparel for as low as $29; get the monthly challenge to keep you motivated; and join our exclusive running community for motivation, support, exclusive content and member only discounts and sales. Use the code MYFUNRUN and get 15% off your first box, and up to 20% off EVERY box (an annual savings of up to $95.00).
MANTRA Labs is a comprehensive suite of clean, great-tasting and biorhythm-matched products in a simple on-the-go system to fuel and optimize your body + mind all day, every day. We love these products because they are packed with all the best, premium and science-backed ingredients for each day part in a single product at a reasonable cost. Use the code FUNRUNBOX and get 50% off your first order (use it for an already discounted subscription, and your first order is 62% off). 
Kramp Krusher Electrolyte Chewz are a cutting edge activity supplement for athletes. Kramp Krushers are delicious vegetarian gummies, perfect for reloading electrolytes lost through sweat during extreme sport activities, training sessions and races. Use the code RUN25 for 25% your purchase.
SPORTea® is a delicious, high-performance nutritional drink for adults and children alike formulated for active people desiring a nutritious alternative to coffee, soda, alcohol, and sugary "athletic" drinks. 
ActiveSkinRepair was recently featured in Runner's World as one of the top "Skin Savers" for runners and endurance athletes. ActiveSkinRepair is focused on bringing cutting-edge medical technologies directly to the modern, active family by sourcing products that are superior to current over-the-counter solutions—both in effectiveness and environmental impact. Use the code FRB25 for 25% your entire cart.
HyperGo Wipes are perfect for ANYONE who needs to get clean and refreshed on-the-go. HyperGo Wipes are tough on dirt and sweat, yet gentle and healthy enough for even the most sensitive skin. Keep them in your car, gym bag or desk for an on-the-go clean anytime you need. Use the code funrunbox30 for 30% off you entire order.
Nuun is a company dedicated to keeping you as hydrated as humanly possible. Our drink tablets are fizzy, tasty and loaded with electrolytes that keep you healthy and hydrated! DISCOUNT CODE COMING SOON
GLUKOS was developed to deliver all the benefits of an IV (rapid delivery of energy, electrolytes and hydration), taken orally. Initially developed to meet the needs of elite runners, GLUKOS is now used by athletes of all levels, people with diabetes and as a daily hydration and energy supplement. Use the code FUNRUN25 for 25% off any purchase of $10 or more.
Tailwind mixes with water to meet your calorie, hydration, and electrolyte needs, no matter how big a day's in front of you. Deliberately mild, customers describe the flavors as "clean" and "light" with a mouth feel as close to water as you can get while still meeting your nutrition needs. Use the code TWFUNRUN20 for 20% off one purchase; offer good through December 2020.
SpiBelt is a discreet and convenient way to carry your phone, keys, credit cards, and ID while running or on the go. Use the code SPIFUNRUN for 15% off your entire cart; offer good through December 2020.
Welcome to Rip Van. Convenient foods without the compromise. Our mission is simple: to improve people's lives by inventing better convenient foods. Use the code FUNRUNBOX10 for a 10% discount on all your purchases.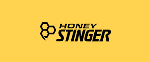 Fuel made with delicious honey and organic ingredients so you can push harder and go farther. #sweetentheburn. Use the code HSINTRODEAL at checkout for 30% off your HoneyStinger order. Discount code is valid through December 2020.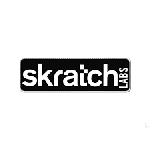 SkratchLabs makes sports nutrition designed to help you perform better without offending your gut or your taste buds because we use real food, starting from scratch. Use the discount code FUNRUN25 for 25% off your first order.
SOFT ON THE FRONT, SUPERIOR GRIP ON THE BACK.
RunsDone offers an easy to use, quick drying, antimicrobial and machine washable with a universal fit. Use the discount code FUNRUNBOX15 at checkout for 15% off your order.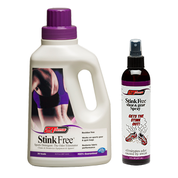 Rooted in science and the love of sport, 2Toms mission has always been to provide the best comfort and care to athletes by offering the most technologically advanced products available anywhere. Use the code FUNRUN40 at checkout for 40% off any 2Toms from Medi-Dyne. Discount code is valid through December 2020.
Hüma provides an alternative fuel source (energy gel) that is 100% all-natural, tastes great and is actually healthy for you—so your glycogen lasts longer and you can go further while enjoying the day. Use the code FUNRUNBOX2020 for a free Sample Pack (only pay shipping).
Ultima Replenisher has been making Ultima electrolyte hydration drink powders for over 20 years to keep you active, healthy and happy. Because if you're feeling good, you're feeling happier. Use the code FUNRUN25 for 25% off your purchase; coupon good through December 2020.
Blue Steel Sports specializes in body care products for active people. Formulated to meet the needs of endurance athletes operating in tough conditions, our products are beneficial for anyone enjoying an active lifestyle. Use the code FNRNBX20 for a 20% discount on the Blue Steel Sports catalog on Amazon.