Our suppliers have shown us some love by giving us great new products to share with our subscribers and some discount codes for you; if you enjoy the products, let's show them some love back by using the links and discount codes below. Be safe and happy running!!
Our motto is "For Runners, By Runners". Get the monthly box of goodies, gear and apparel for as low as $29; get the monthly challenge to keep you motivated; and join our exclusive running community for motivation, support, exclusive content and member only discounts and sales. Use the code MYFUNRUN and get 15% off your first box, and up to 20% off EVERY box (an annual savings of up to $95.00).
Tailwind mixes with water to meet your calorie, hydration, and electrolyte needs, no matter how big a day's in front of you. Deliberately mild, customers describe the flavors as "clean" and "light" with a mouth feel as close to water as you can get while still meeting your nutrition needs. Use the code TWFUNRUN20 for 20% off one purchase; offer good through December 2020.
SpiBelt is a discreet and convenient way to carry your phone, keys, credit cards, and ID while running or on the go. Use the code SPIFUNRUN for 15% off your entire cart; offer good through December 2020.
Headsweats Is The Leader In Ultra-light, Supremely Wicking Performance Gear. Train Hard And Keep A Cool Head. Use the code FUNRUN25 for 25% off your purchase; offer good through June 2020.
Welcome to Rip Van. Convenient foods without the compromise. Our mission is simple: to improve people's lives by inventing better convenient foods. Use the code FUNRUNBOX10 for a 10% discount on all your purchases.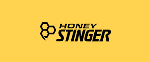 Fuel made with delicious honey and organic ingredients so you can push harder and go farther. #sweetentheburn. Use the code HSINTRODEAL at checkout for 30% off your HoneyStinger order. Discount code is valid through December 2020.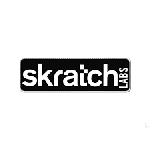 SkratchLabs makes sports nutrition designed to help you perform better without offending your gut or your taste buds because we use real food, starting from scratch. Use the discount code FUNRUN25 for 25% off your first order.
SOFT ON THE FRONT, SUPERIOR GRIP ON THE BACK.
RunsDone offers an easy to use, quick drying, antimicrobial and machine washable with a universal fit. Use the discount code FUNRUNBOX15 at checkout for 15% off your order.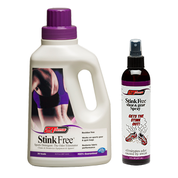 Rooted in science and the love of sport, 2Toms mission has always been to provide the best comfort and care to athletes by offering the most technologically advanced products available anywhere. Use the code FUNRUN40 at checkout for 40% off any 2Toms from Medi-Dyne. Discount code is valid through December 2020.
Hüma provides an alternative fuel source (energy gel) that is 100% all-natural, tastes great and is actually healthy for you—so your glycogen lasts longer and you can go further while enjoying the day. Use the code FUNRUNBOX2020 for a free Sample Pack (only pay shipping).
Ultima Replenisher has been making Ultima electrolyte hydration drink powders for over 20 years to keep you active, healthy and happy. Because if you're feeling good, you're feeling happier. Use the code FUNRUN25 for 25% off your purchase; coupon good through December 2020.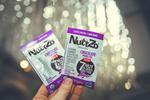 Nuttzo is known as one of the most innovative brands in the natural food movement with a delicious line of nut and seed based products. Check out their products and use the code FUNRUN for 20% off; coupon valid through June 2020.
Blue Steel Sports specializes in body care products for active people. Formulated to meet the needs of endurance athletes operating in tough conditions, our products are beneficial for anyone enjoying an active lifestyle. Use the code FNRNBX20 for a 20% discount on the Blue Steel Sports catalog on Amazon.